Discussion Starter
•
#1
•
All I can do is shake my head and ask...why? Why as a pro would you do this?
Today Zwift has
non-announced its latest sanction
, against Philipp Diegner of Canyon Esports, for falsifying data as part of their Zwift Racing League pro race series. This would make for the fifth individual in the last 6 months, but most notably – the first male to be publicly suspended under the more robust anti-cheating system geared at pro athletes. All four other
cases have involved women
, including two just last month. The only other previous male to receive a public racing suspension from
Zwift was Cam Jeffers a few years ago
, though in an era well before the more advanced and heavily enforced means of capturing cheaters today – and in his case for entirely different reasons.
Ultimately though, the athlete in question had 11 pro race results nullified across two seasons, and received a 6-month suspension of racing on Zwift until July 24th, 2021. This is the first time Zwift has retroactively gone through and looked at past event data for transgressions, and then retroactively nullified those results. As such, Zwift is showing a bit of their hand here in the forward direction of what they plan to do in this arena.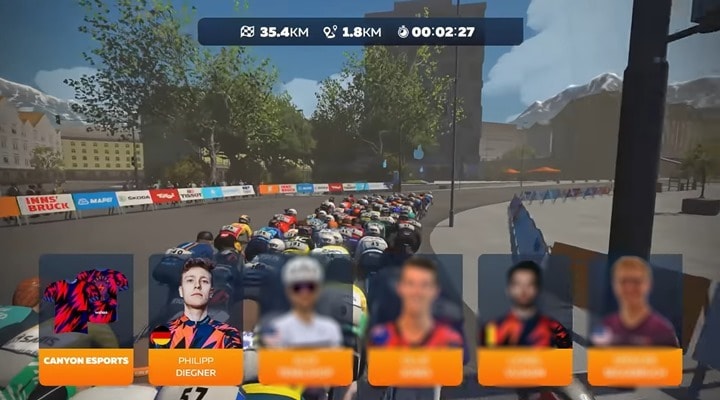 Today Zwift has non-announced its latest sanction, against Philipp Diegner of Canyon Esports, for falsifying data as part of their Zwift Racing League pro race series. This would make for the fifth individual in the last 6 months, but most

www.dcrainmaker.com