Discussion Starter
·
#1
·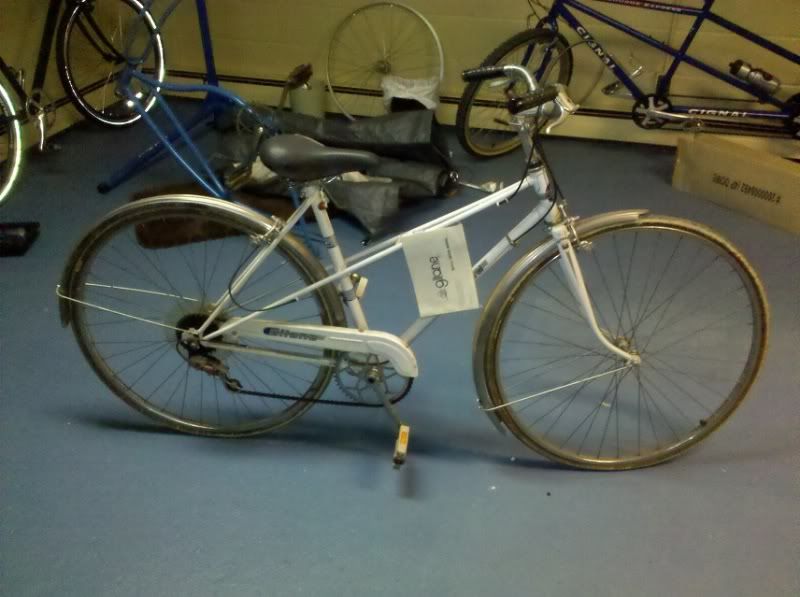 Anyone have any idea on value for this (I believe) 1974 Gitane mixte?
My neighbor purchased it [new] for his wife from a car dealer while buying her a car in the 70's. As far as I can tell she never rode it as those are original tires and they still have the rubber ridge down the middle from where they were made. Beautiful lugs and the rims have some awesome pattern on the braking surface.
The tires are dry-rotted and the bars need a little polishing with steel wool but the frame and components are immaculate. Still has original owners manual taped to it! A little cleaning and new tubes/tires and maybe brake pads and it'll be a sweet ride.
I tried to look up information but I can't find anything about this bike or even anything similar. I know french bikes are harder to work on because of crazy threading and sizing. I also understand that womens bikes are never worth as much as mens bikes but I'm looking for a ballpark as it's too small for me, my wife has no interest in it, and I'd be lying if I said "I don't have space for it" but I really would rather dedicate space to more noteworthy bikes (like the blue 51' Schwinn frame behind the gitane in the picture)
I'm at work now. I'll try to get some better pictures of the components tonight when I get home.