Went to the Toronto International Bike Show with my girlfriend yesterday...just to look around...I SWEAR!!! After about an hour and a half of looking around and bugging the salespeople we walked past a Cannondale dealer from nearby Mississauga. I had been looking at the Synapse Alloy 5 for about 2 months and they had one on display. Well lo and behold my girlfriend asked me if I wanted to take it home
I was flabbergasted and, of course, said yes.
Here it is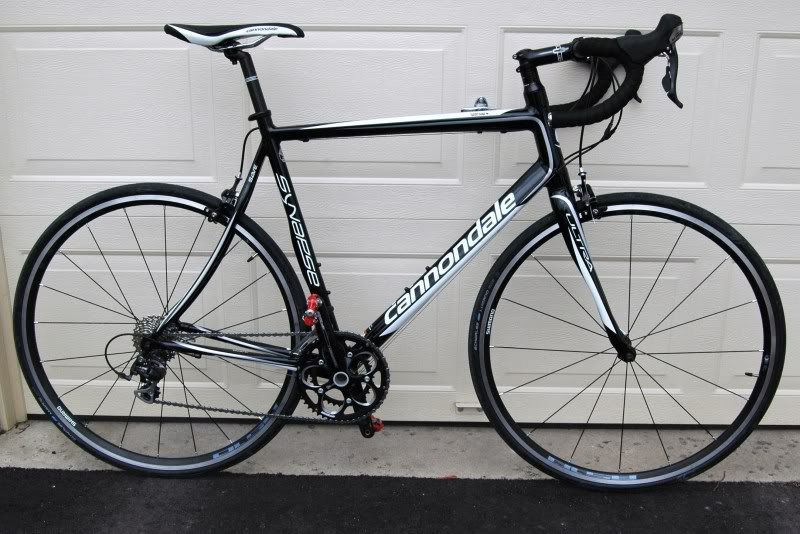 I am one very lucky fellow
Now if this Canadian weather would just cooperate.
Cheers,
Brian J.