Discussion Starter
·
#1
·
After receiving several compliments on some of the bike stuff I've built, I thought I'd share some of my creations from another hobby of mine, horticulture. To be more specific, hydroponics and soil-less gardening systems.
I got started building hydroponics when I was 15 and since I couldn't drive I had to get my parents to take me to the hardware store to buy pipe, fittings, and other materials from which the hydroponics were made. In high school I brought in some of my setups and taught the biology, ecology, and plant science classes about what I do. In college I studied ornamental horticulture and even offered lectures to the Hort 101 classes about hydroponics.
Overall hydroponics aren't as complicated as you might think, the trick is to determine what soil is providing the plant (air, water, nutrients, and support) and devise a way to provide those things without the soil. This means no dirty fingernails, no weeds, greatly reduced pest/disease problems, more efficient use of water and nutrients, etc)
Without further adieu I present- Hydroponics! (references to marijuana to follow I'm sure)
This was built in a college dorm room with a pair of scissors and a lighter as the only tools.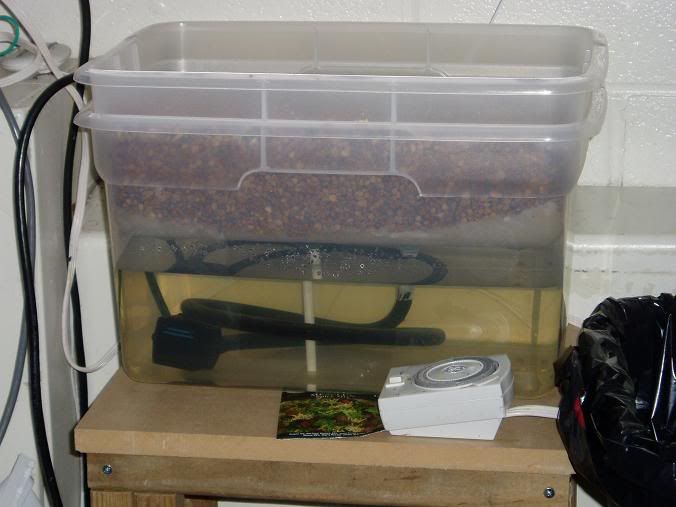 Another college dorm room creation for growing salad greens in pea gravel.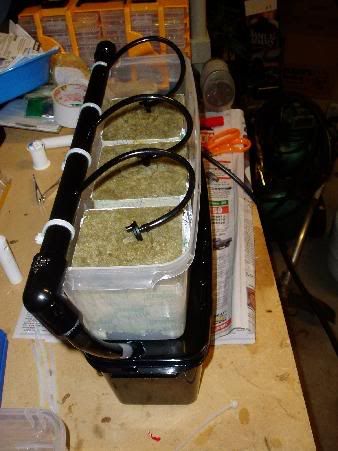 A window sill unit that grew micro tomatoes.
Baby basil plants growing in a horticultural grade rockwool media
Hydroponic indoor air purifier using Airplane plants. (These plants are incredibly efficient at reducing indoor air pollutants.)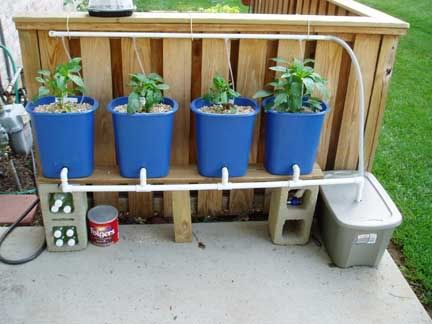 Hot peppers in trashcans.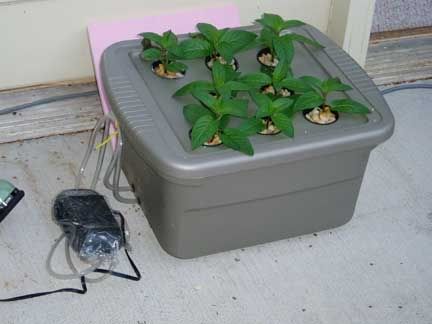 Chocolate mint.
An entire hydroponic herb garden using the common '2 liter bottle' type system.