Old Phillips Bicycle
I bought this from a friend of mine 12 years ago hoping to restore it...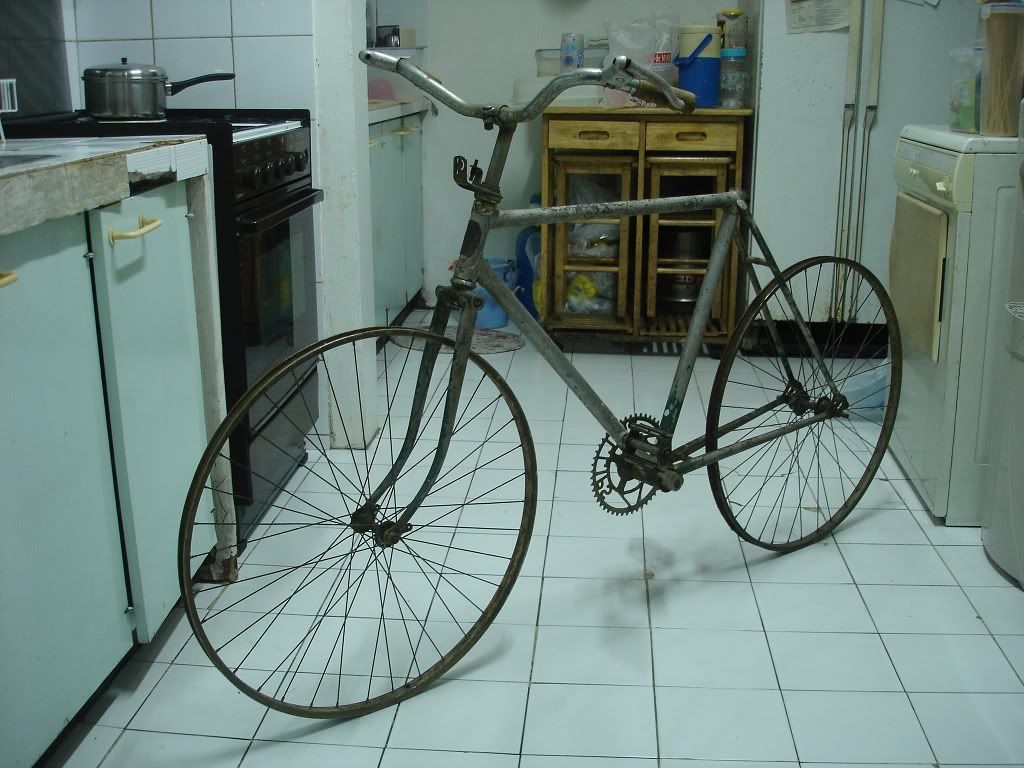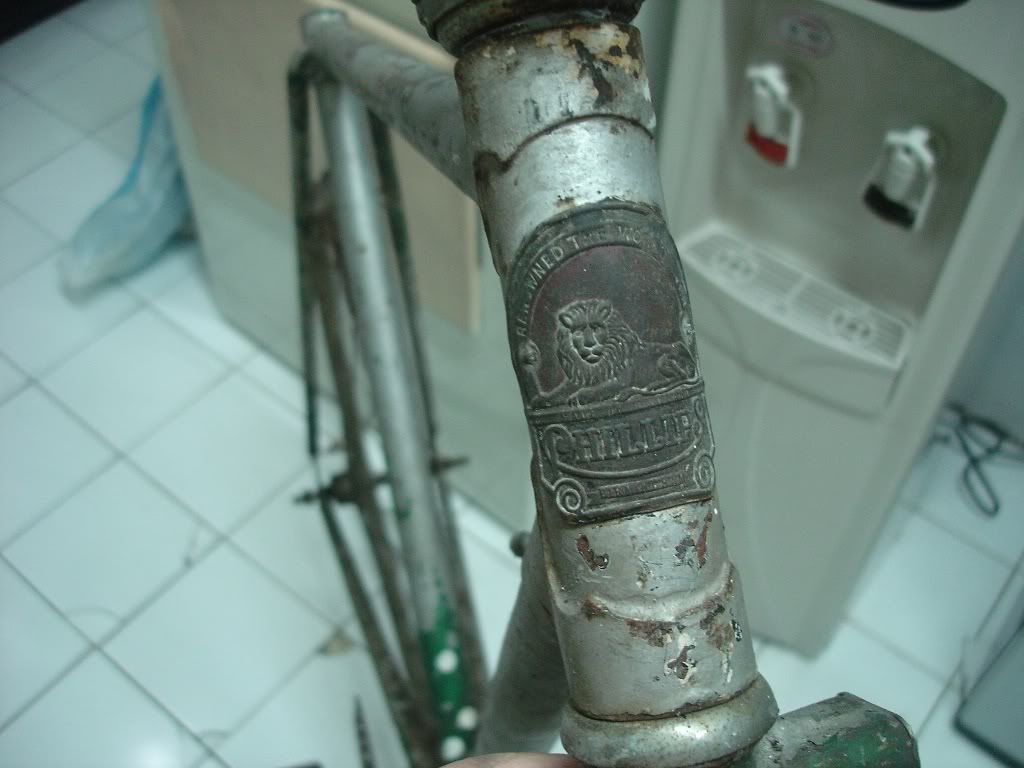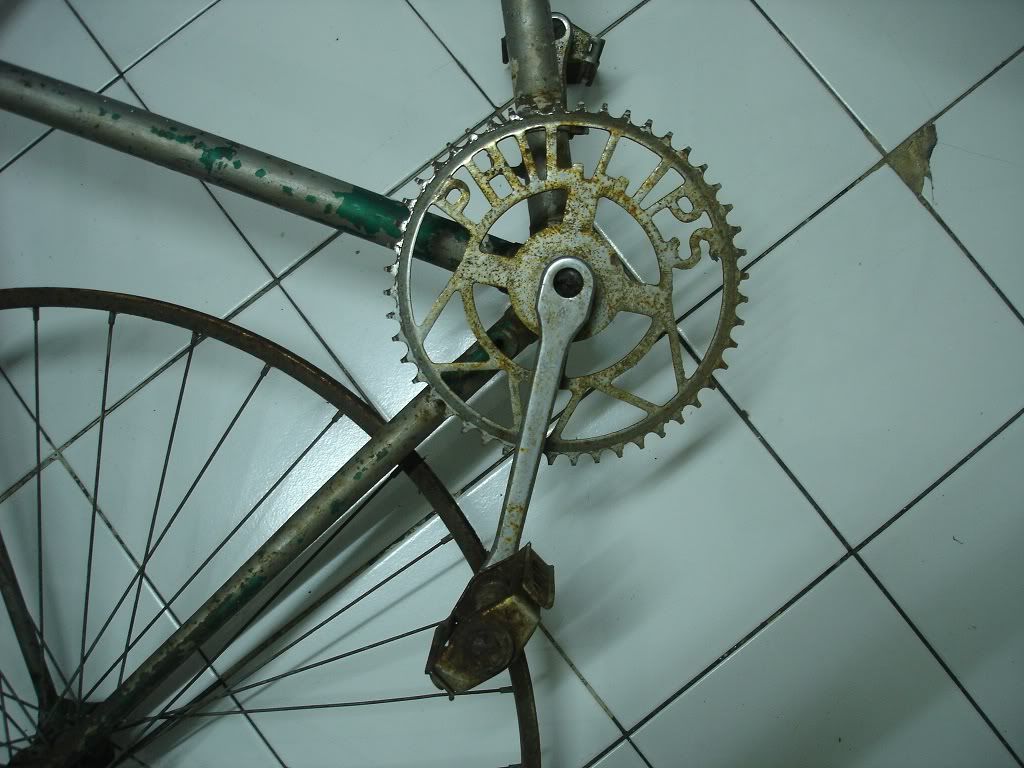 As far as I can tell, it's missing the seat and seat post, brake calipers, fenders, tires, and the chain. The wheel rims (I'm told) are original because they have the dimpled surface along the wheel perimeter for the brakes.
The frame is in very good condition with some spots showing light surface rust. The paint is peeling in some places and appears to have been brushed on! Underneath the silver paint is metallic green paint.
I do not have any in-depth knowledge of this bicycle's make, model or year of manufacture, but based on some research on the net, it seems like a pretty decent restoration project.
Can anyone tell me about it?