Discussion Starter
·
#1
·
I was in Miami for a few days recently and had an opportunity to see a really cool ride.
Now don't get me wrong, I love adaptations, modifications and just general cobbleknocking, especially when it comes to bicycling but this person is in a class all by him or herself!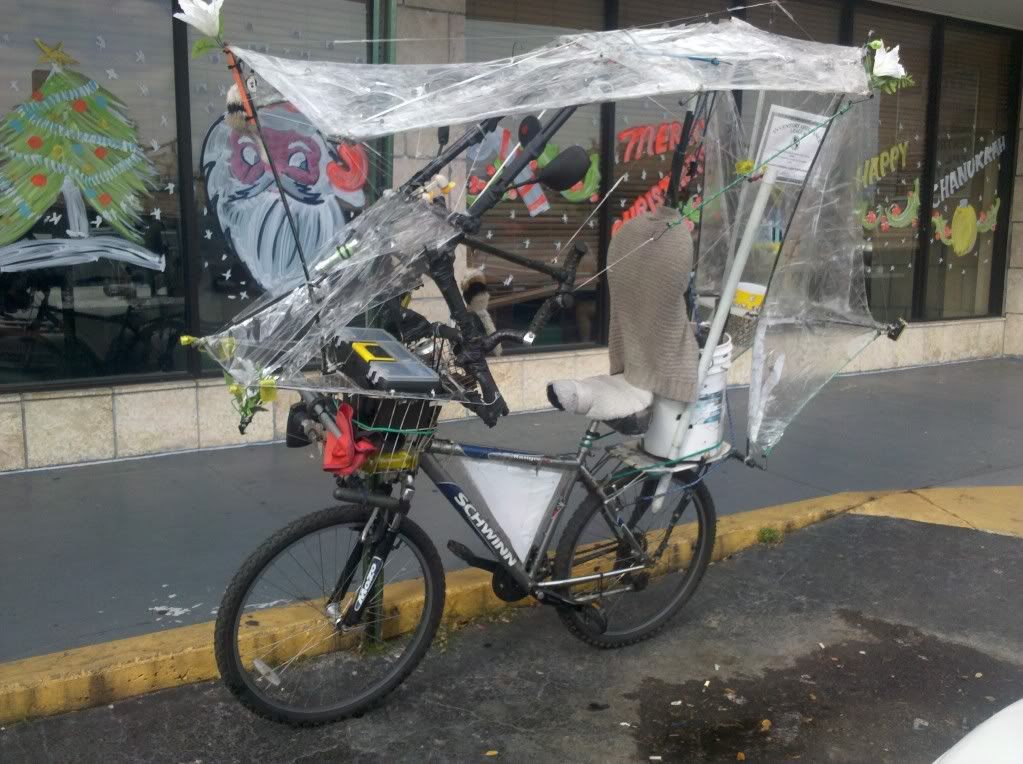 In fact this person is a certified Cobbleknocker of the first class as can be identified by the document posted in the rear spoilers of this Schwinn....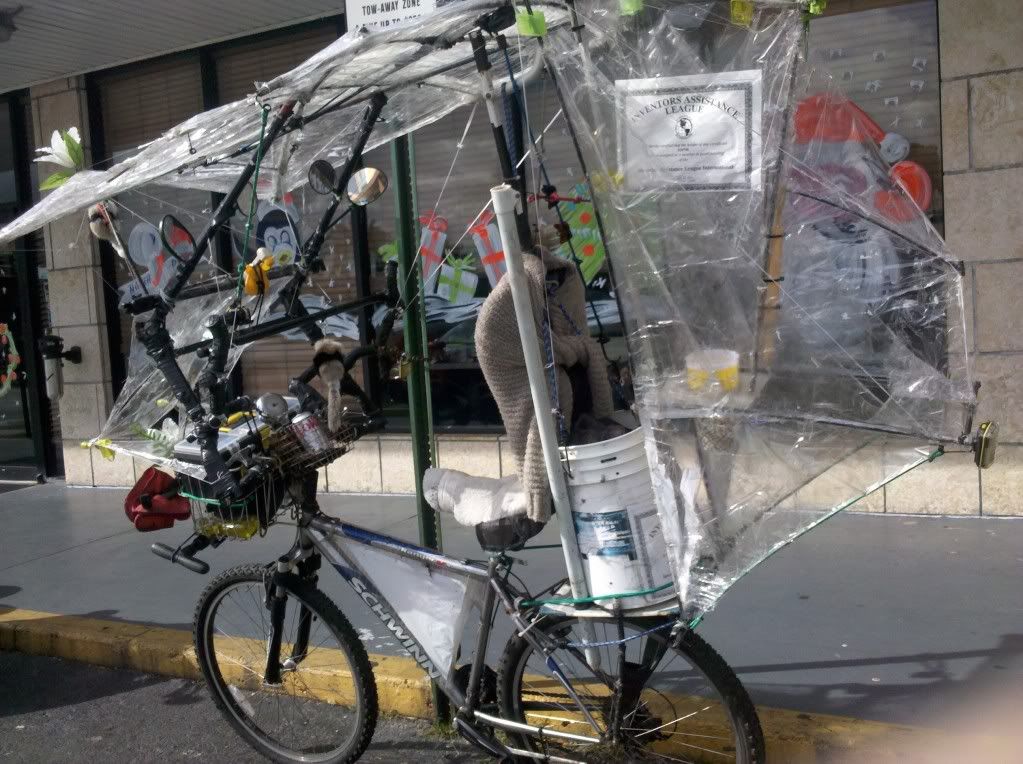 Not only will this baby protect you from rain, sleet, snow and the occasional bird droppings but also keep you upright and glued to the pavement via all that downforce from all of those wings!
I will bet this thing really flies on a windy afternoon.....