Discussion Starter
•
#1
•
I have sort of a bike trailer fetish. Trailers can be used to haul your kids, your pets, your cargo or even some tunes. It doesn't matter what you do with it- I want to see your trailer(s)!
Here are a few of mine: (Note: I currently live in a 900 sqft apartment with no garage so I don't own all of these anymore)
My first trailer was built for an event called the "Tour de Lights" hosted by the City of Knoxville (where I lived at the time). They were offering prizes for best decorated bicycle so I opted to go all out and built a custom trailer complete with glitter finished sleigh, a santa, and I eve used my sewing skills to make a bag of presents for all the good cyclists out there. Here is a [ame="http://www.youtube.com/watch?v=0QlGdIAjwsk"]link to a video[/ame] of some of the lighting on the sleigh. I won first place.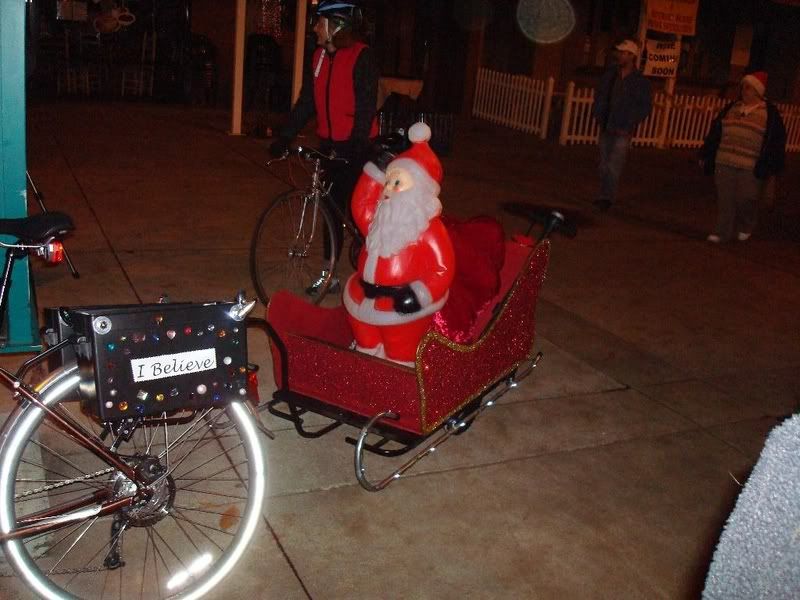 And I did get some smooches with this helmet...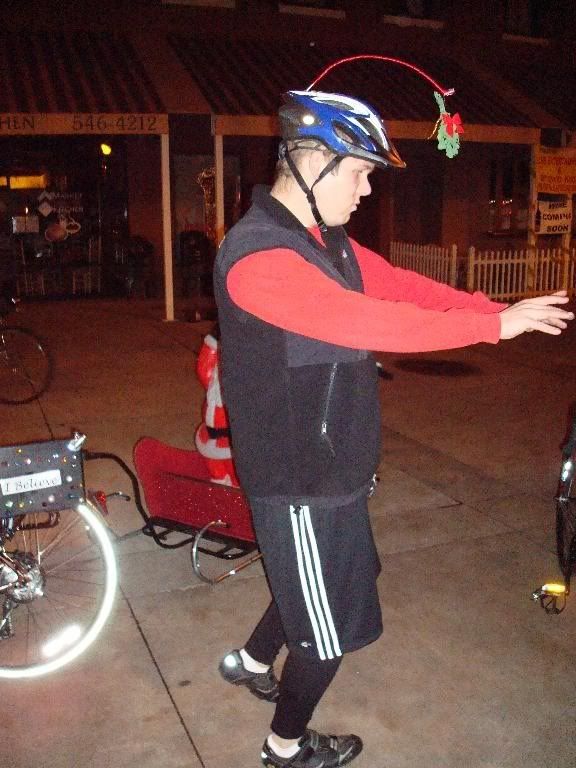 The following year I built another trailer for the TdL but I went the other way. There are a lot more naughty cyclists out there than nice ones. This trailer was also custom made by me from welded steel frame. A body made of recycled oak (an old pallet) and the lid is made of composite fiberglass with real coal glued to the top. It was stupid heavy to pull but it was a real crowd pleaser. I even brought some little baggies of coal and passed them out to some of the local bike shop staffs who attended the ride.
My next project was a stereo trailer to use on casual group rides like city sponsored neighborhood rides and critical mass. Basically I built a car stereo outside of a car. The trailer is made of composite reinforced wood with a composite body. This thing weighed a ton because the car battery is quite literally a huge hunk of lead. It was awesome and got many smiles wherever we pulled it.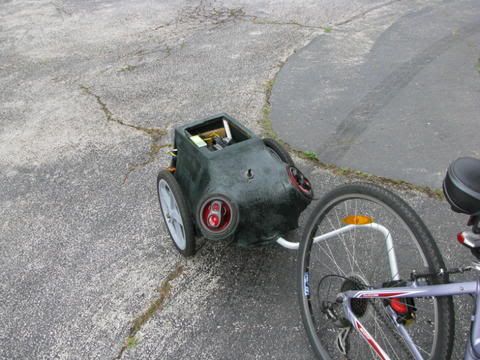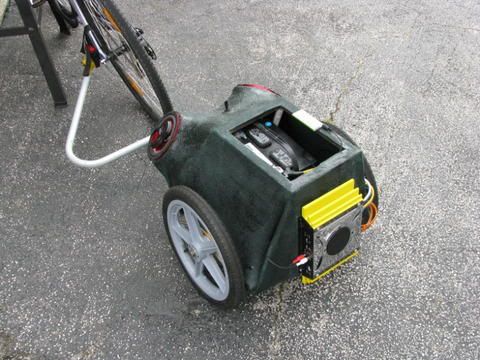 And finally- the only trailer that I still use in my tiny apartment- My WIKE cargo trailer. I didn't build this one.
Now lets see yours!