Discussion Starter
·
#1
·
due to my old bike finally dying, i decided to build a single speed mountain bike from the ground up.
first up is the frame, Access XCL mtb frame from perf bike(size 18.5"). it is actually red although it looks orange in the picture ~$100
next is the suspension fork with disc brakes and handlebars. free(salvaged off old bike)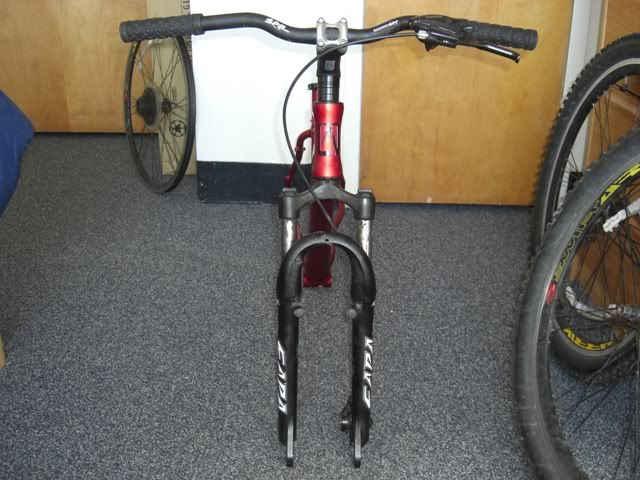 wheels and tires: 26" swift arrow wheels and 26x2.10 kenda nevegals. free(also salvaged off old bike)
forte single speed conversion kit. i will be mounting the 16t and 20t but using the 20t until i feel comfortable swapping it over to the 16t. ~$30
forte comp mtb pedals. ~$20
comments and suggestions are greatly appreciated as this is my first ground up build!
-brandon