Discussion Starter
·
#1
·
Forgive me if this the wrong place for this, couldn't seem how to post in the for sale area...... For the Bike HacKerS in all of us.
Found a bunch of Small Wheels at a local scrap yard today. I'm planing to build a "Forkless Blike" in the future and was looking for the hub off a Wheel Chair to use as a front wheel hub assembly. These wheels look good but lite duty, should work for the front wheel. There selling for $3 each at the yard, and you pay for the trip in the U.S. They are one sided axle with no threads on them, Size is 8 1/2 inches out side diameter. 10 spokes per side, sealed ball bearings with no markings on any part. Was going to use the hub on a 20 inch wheel. I can get the front wheel and the side wheels, I believe these were for a baby stroller of some type, who knows.
Im in Boise ID 83709 thanks Rich-
The Wheels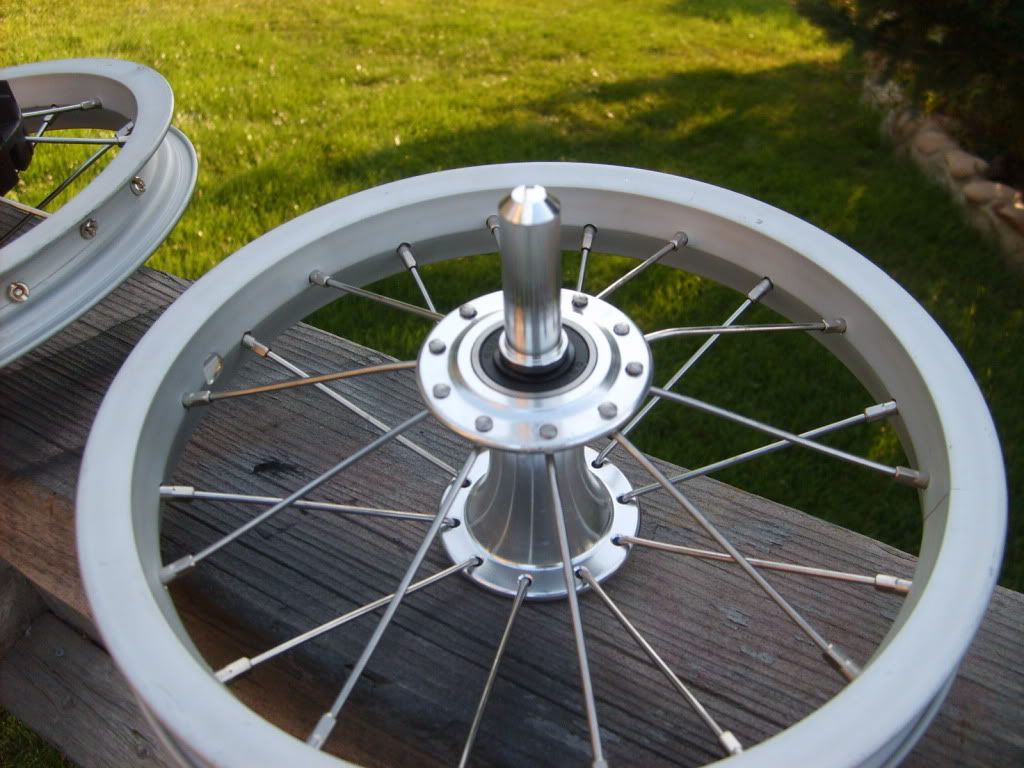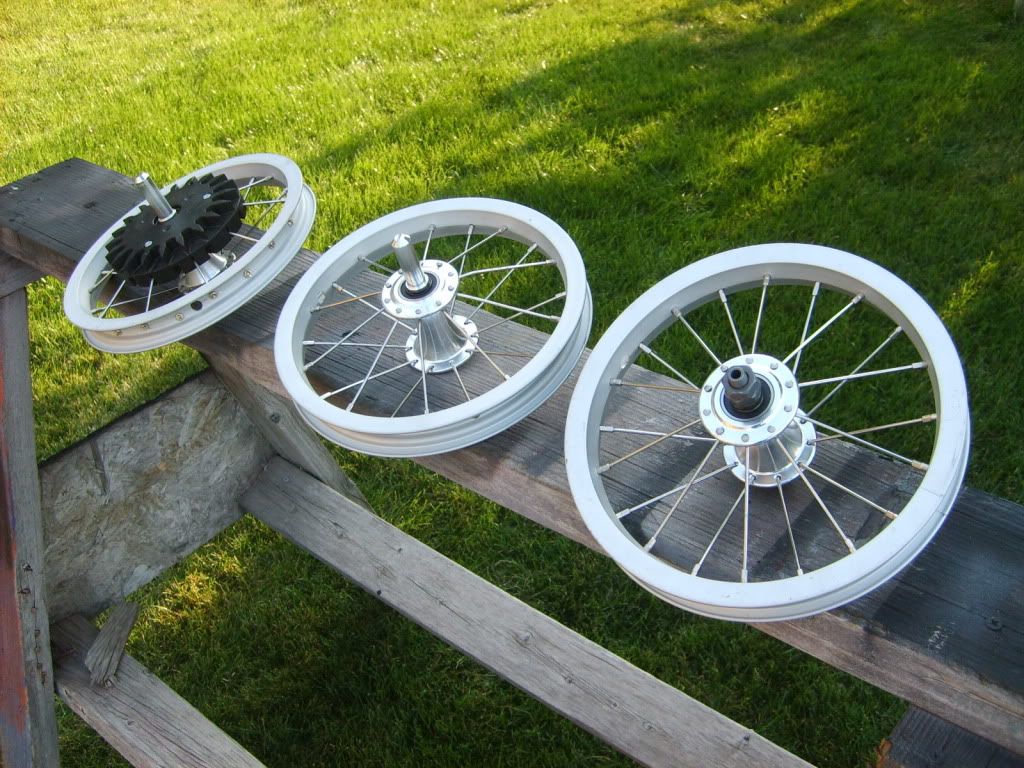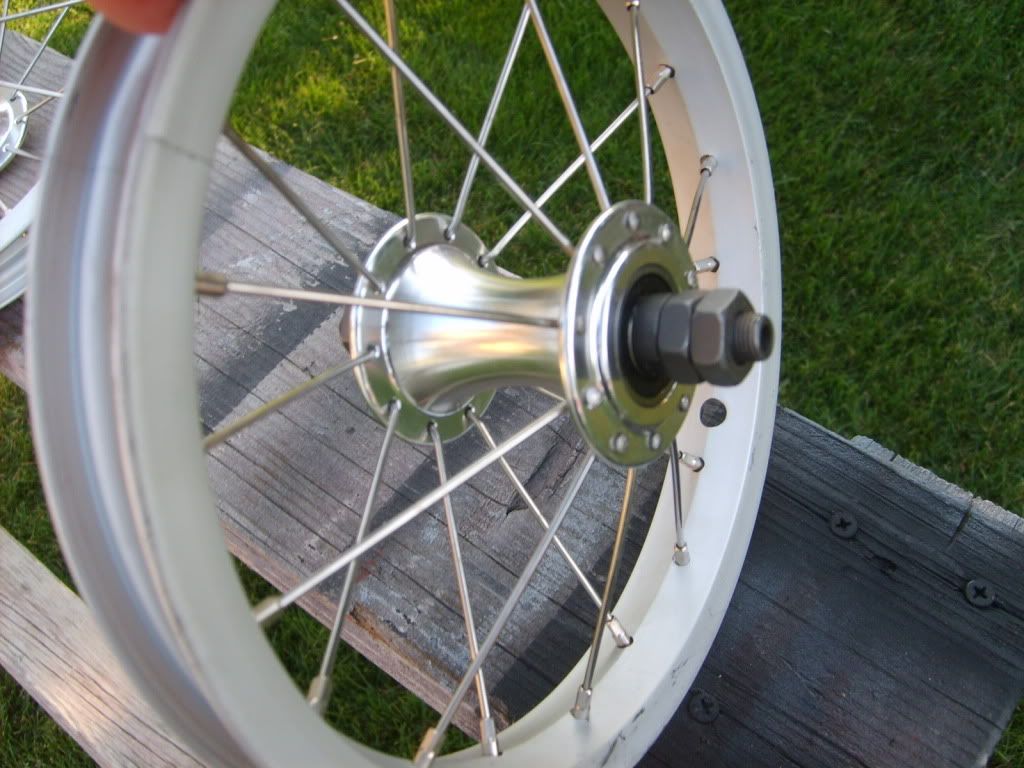 The Fork less Bikes, the ony two on the net I can find.