Discussion Starter
·
#1
·
Drug the bikes in today to show yall just what a Techninja rides
My primary ride and my favorite even tho it isn't a fancy ... or even real pretty bike anymore. Put a lot of miles on this during my before car days, can't verify the mileage I had an odometer/Speedometer since the bike was new but it was damaged in an accident about 10 years ago and never replaced with a good one.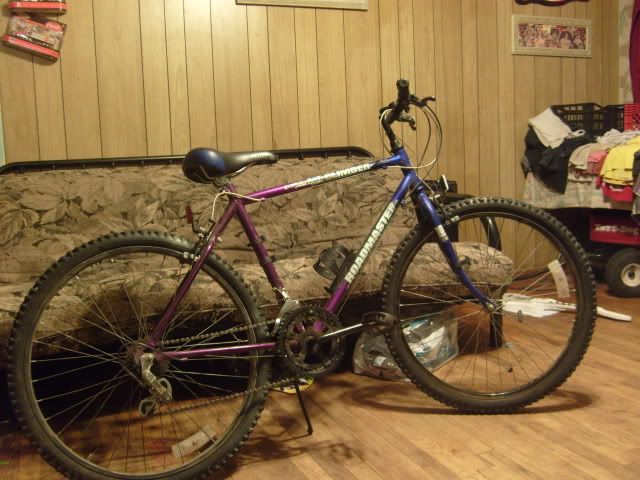 It's a 96 or 97 Roadmaster 10 speed My dad bought me at a Walmart Still pretty much as it was which is why she's beat and chipped, only real change are the wheels and tires. Wheel change was from the accident that took out the original speedo. Bent the originals something bad and pulled the much wider ones that's on it now from a junker in the trash. Ya do what ya gotta do with no money and ya ride is busted up. At the moment the seat from the Alton is on it cause I borrowed my much cushier seat lol
Been tooling around on this one for a week or so now All I know is it's an Alton Jed 2.0 21 speed, it has suspension front and back. That suspension is spoiling me. Dunno a whole lot more about this'n as my Grandfather picked it up 2nd maybe even 3rd hand lol he was intending riding it but realized a few days ago it's a bit tall for him.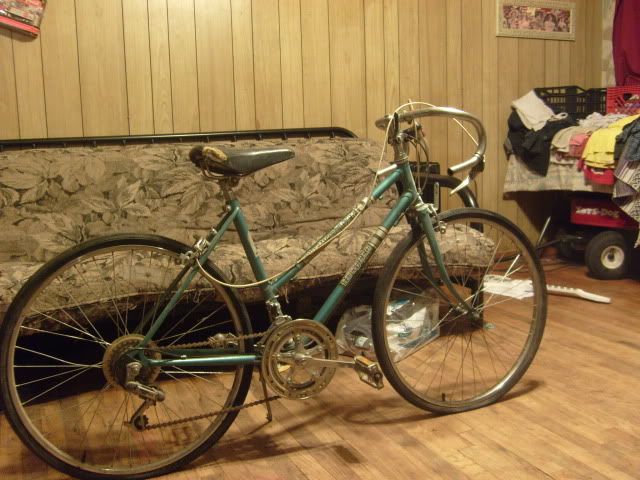 This old Monster is the scariest bike I ever rode. It's an old Western Flyer 10 speed that needs a lot of work. the first and only time I rode it I lost the brake handle to the rear after I lost the chain trying to shift it
lol. Dunno exactly what I plan to do with it yet just not going to send it to the trash. She done survived to long for that fate
There's also a Huffy Black Bear 18 Speed hiding in the garage but I nor any one here has ever rode it .... Don't want to repeat the Flyer incident since the huffy already has one busted shifter and a brake cable that hangs loose lol Dunno if we'll even fix that thing.
Well there ya have it The Techninjas 2 wheeled rides Now ya know what we Ninjas use to attempt to wipe ourselves out lol